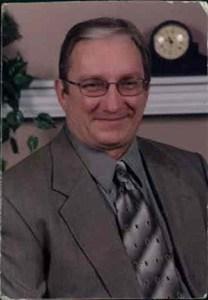 M. Dean "Smitty" Smith
1952 - 2013
Fleet Service Clerk
M. Dean "Smitty" Smith passed away Monday, Jan. 21, 2013. He was born July 13, 1952, in Richland Township, PA., (Johnstown). He graduated from Richland High School, then started a career with American Airlines for 40 years as a fleet service clerk. He met and married the love of his life of 40 years, Shirley Reis Smith. To this union two children were born, Julie Denise Smith and Christopher Dean Smith. He also leaves to cherish his memories his grandchildren, Drake Allen Smith, Peyton Catherine Claire Watkins and Abbie Nahina Smith; and sisters, Anita Stiles and Linda Smith.
---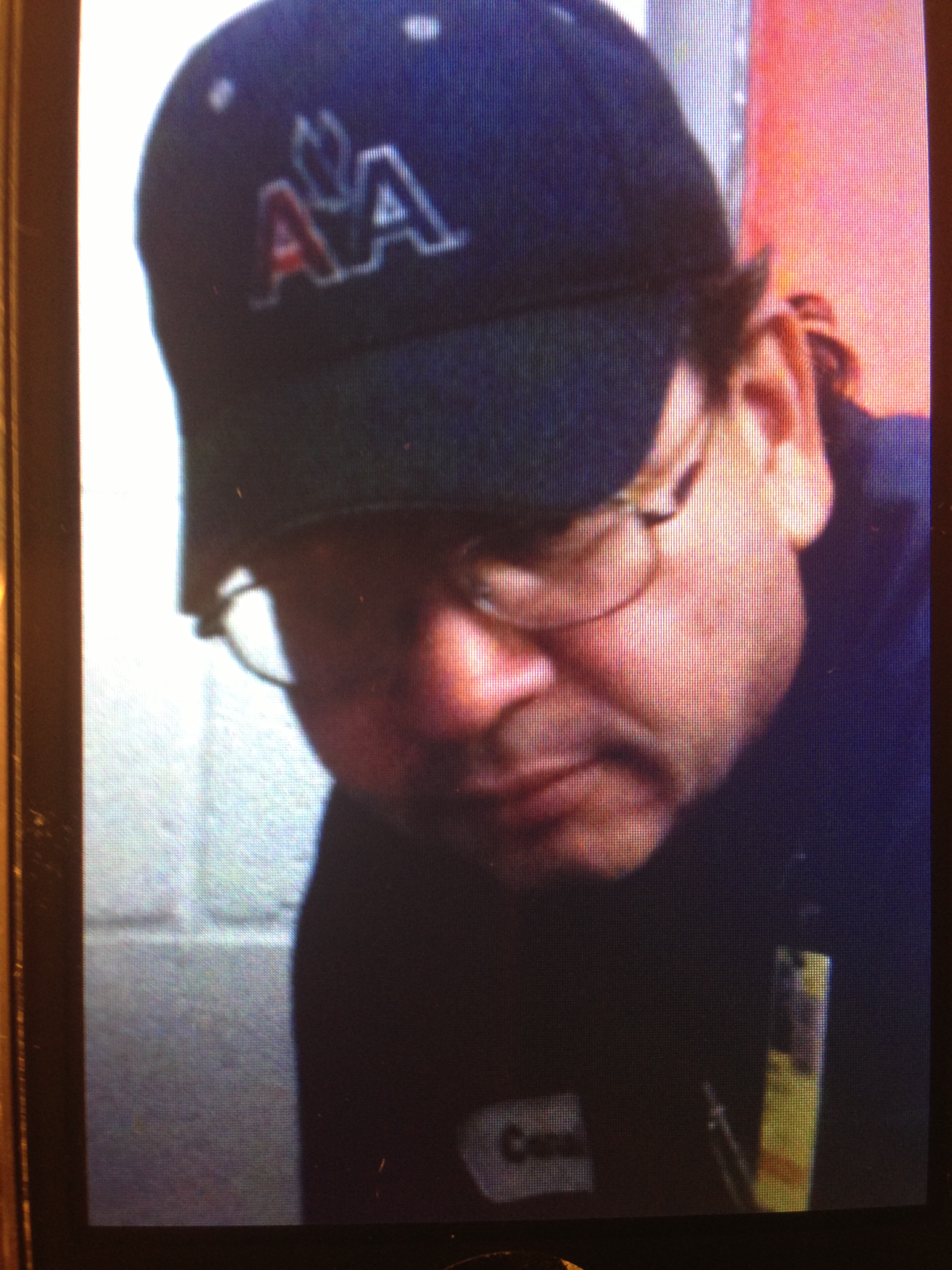 Isidro Cansino, Jr.
Fleet Service Clerk
It is with great sadness to inform you of the passing of our Brother, Isidro Cansino, Tuesday, January 22, 2013. Isidro was cremated and will be taken to Florida to his final resting place. Mrs. Cansino asked that you please keep him in your thoughts and prayers.
---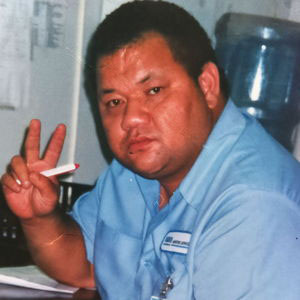 Tevita Halafetuiaki Kata
1968 - 2013
Allied Fueler
Tevita went to be with the Lord on Sunday, Feb. 3, 2013. He was 45 years old. Tevita is survived by his wife of 18 years, Sisifa Kata; children, T.J., Eileen, Cinderella, Latu; granddaughter, Bella; four sisters; three brothers; and many other dear family and friends. Tevita will be missed by his TWU Brothers and Sisters.
---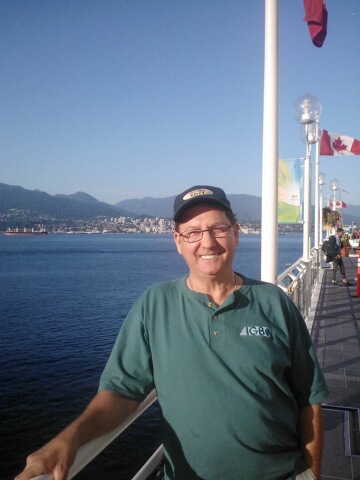 Barry Sullivan
1952 - 2013
Fleet Service Clerk
It is with great sorrow that Barry lost his battle to recover from illness March 4, 2013 at 9:15 pm. He is suvived by his partner of 30 years, Joseph Puckett and the two sisters he loved so very much, Lorna McClusky and Patricia Edminston, all of who were by his side as Barry moved on to the next phase of our existence. Barry worked for American Airlines at DFW for 25 years in Fleet Service.
---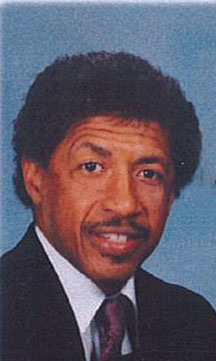 Henry Abel
1941 - 2013
Retired Fleet Service Clerk
It is with great sadness to inform you of the passing of Henry Alvin Abel March 2, 2013. Henry worked for American Airlines mostly in the bagroom. God Bless you Henry from all your Brothers and Sisters at TWU.
---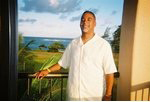 Stephen Christopher Spurlock
1965 - 2013
Fleet Service Clerk
Determined and steadfast accurately describe Stephen Christopher Spurlock. Affectionately known as Chris, he was the oldest of four children born to Seldon William Spurlock Sr. and the late Kathleen Marie Jasmine Spurlock on April 11, 1965 in Detroit, Michigan. Equipped with the thirst for knowledge instilled by family and friends he graduated from Thomas Jefferson High School and attended the University of Northern Colorado and the University of Missouri- St. Louis.
His romantic nature and persistent personality captured the heart of Cynthia Denise Greer, the love of his life. They were married on August 20, 1988 and had three daughters, twins Kourtney and Kelly and Joslyn. On April 25, 2006, his life was renewed and forever changed when he became the doting grandfather to Alaya.
His vocation as a fleet service clerk with American Airlines for 23 years helped support his family but he found his passion for life through his family and avocation which was coaching. He coached track, cross country and basketball which for him was the best sport. He started coaching basketball in St Louis and continued to coach basketball until his untimely death. He was the head basketball coach for girls at The Oakridge school, Texas Express, The Episcopal School of Dallas, and head boys junior varsity coach at All Saints.
Chris was kind and loving and had a competitive spirit. He loved the San Francisco 49ers, Los Angeles Lakers, and Michigan Wolverines. He enriched his life with adventurous travel and smooth jazz. He demonstrated his love of family and friends with scrumptious cookouts, memorable parties and by offering to help anyone in need.
He suddenly departed this life on Thursday April 25th, 2013, leaving to cherish his precious memory his loving wife Cynthia, daughters Kourtney, Kelly, and Joslyn ; granddaughter Alaya; father Seldon Sr( Marilyn), brothers Selden (Valerie) and Scott; sister Sydney (Stanley); step brother Forriss Elliott Jr (Shirley) and step sister Troi Hockett, uncle Francis Jasmine (Carol), aunt Deborah Ford (Ronnie), nephews Payton and Maurice , nieces Erica and Yvonna, cousins, many other relatives , friends and all the young men and young women he coached over three decades.
---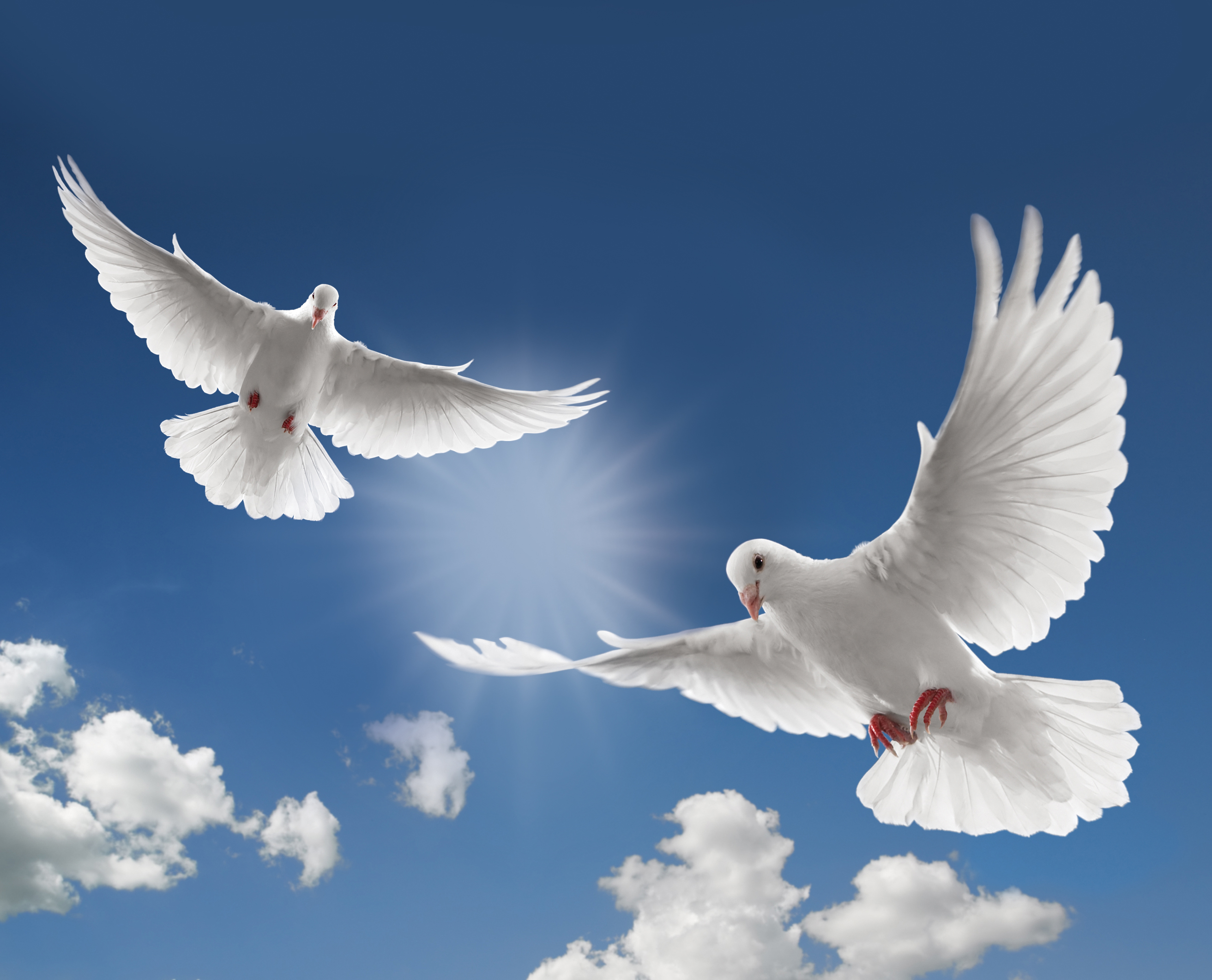 David Lee Bennett
1959 - 2013
Fleet Service Clerk
David Lee Bennett, 54, passed away Saturday, May 4, 2013. David was born March 24, 1959, in Dallas and was a 30-year employee of American Airlines. Survivors: Wife, Shellie A. Bennett; children, Misty Beacham and Charles Bennett; brothers, Robert Click, Eddie Hay, Michael Hay and Butch Hay; sisters, Tammy Lambert and Shannon Watson; and many, many friends whom David considered as his brothers and sisters.
---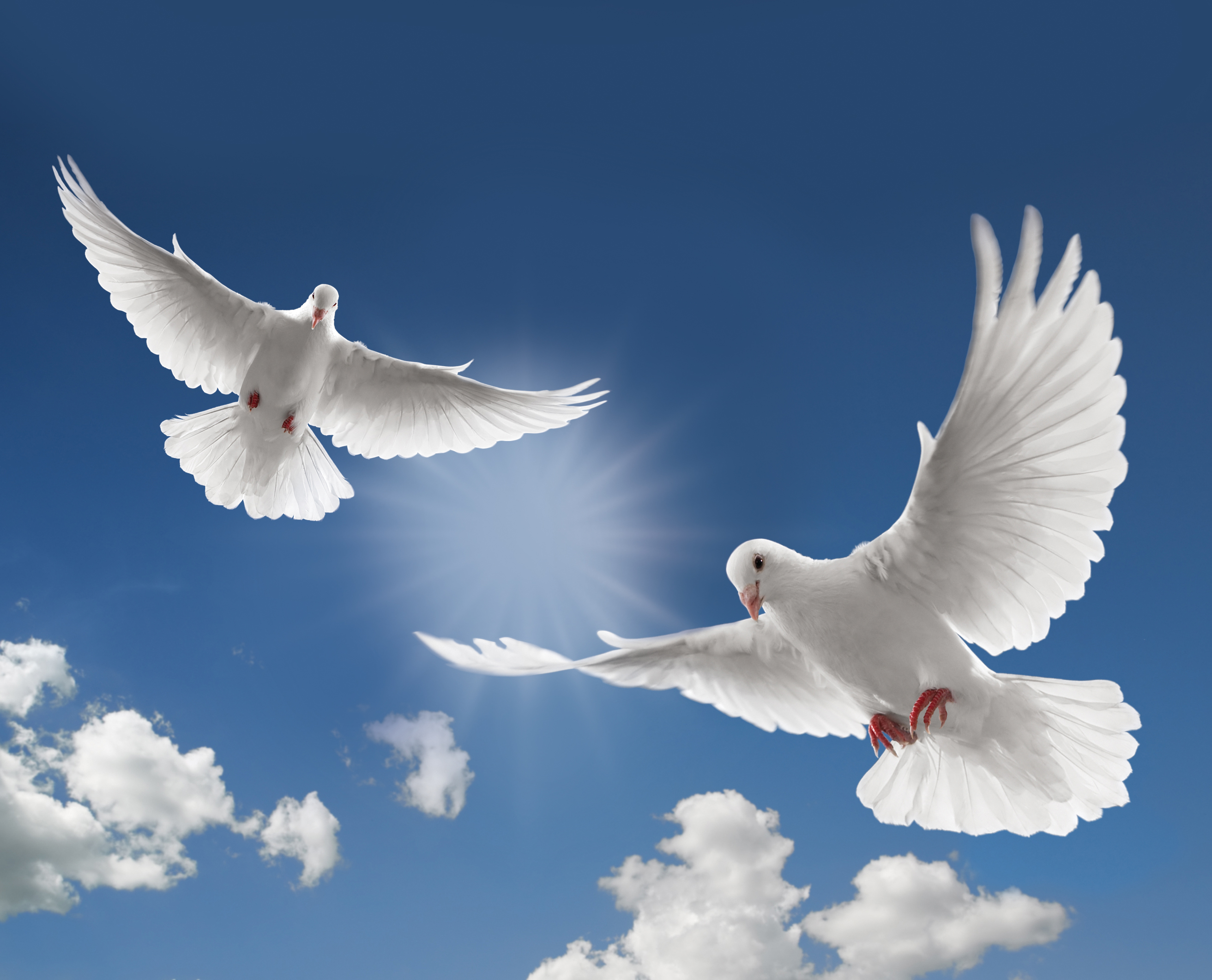 Joesph W. Seamon Jr.
1960 - 2013
Crew Chief Fleet Service
Joseph W. Seamon, Jr, of North Ridgeville, OH, passed away August 24, 2013 at Cleveland Clinic Hospital. He was born in Medina, OH, to Joseph and Dorothy (nee Younker) on November 16, 1960 .

Joseph was a giving person who loved fishing, boating, drag racing, and motorcycles. He was a crew chief for American Airlines for 30 years and will be missed by all.

He leaves behind his loving wife and high school sweetheart Sharon (nee Machesky); his beloved mother, Dorothy Younker; his beloved daughters, Stacy (Christopher) Novak, Sarah (Dusty) Harbaugh, Chellsie Seamon; sisters, Ann Hamblen, Mary (David) Thomas; grandchildren, Joseph, Emily, Rosemarry, Jacqueline-Jo, Alisa.

Joseph was preceded in death by his loving father Joseph Seamon Sr.
---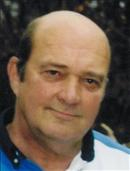 William C. Holden Jr.
1946 - 2013
Retired Crew Chief Fleet Service Clerk
William C. "Bill" Holden Jr. passed away Sunday, Nov. 3, 2013. Bill was born to Cam and Marjorie Holden on July 11, 1946, and grew up in South Port, N.C. He had lived in Grapevine for 40 years. Bill retired from American Airlines with 37 years of service and a member of the TWU union, Local 513. He was also in police work for 15 years. Bill served our country in the 101st Airborne in Vietnam and was proud to be a Vietnam vet. Bill loved to deer hunt with his wife and family. Survivors: His wife, the love of his life, Anna CoraLea; sons, Lee Haggard and wife, Kim, David Haggard, Robert Haggard, Billy Holden and John Holden and wife, Amanda; daughter, Tammy Boyd and husband, Steve; brother, Keith Holden; grandkids, Tim, Kayla, Jeff, Amber, Madyson, Heather, Alex, Kaylee, Caleb, Savanna, Dylan, Kamryn and coming soon, AnnaLea and Hunter Lee; cousin, Sam Holden who was like a brother; and numerous friends.
---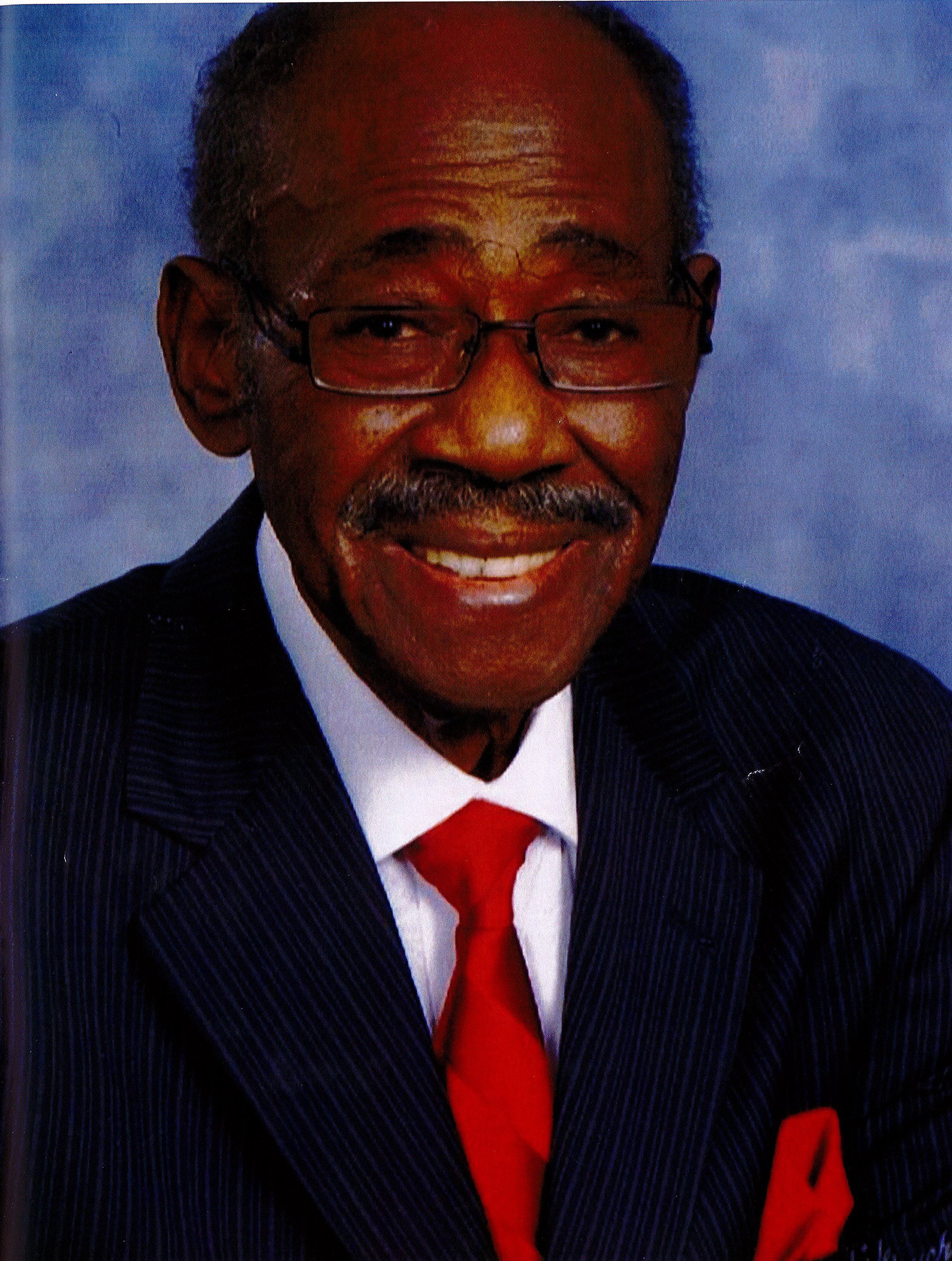 Julius Leon Langston
1928 - 2013
Retired Fleet Service Clerk
Julius Leon Langston passed away August 21, 2013. Leon worked for American Airlines and retired after 25 years of service. He leaves to cherish his life and memory, his loving wife of 55 years, Frances Langston, devoted daughter, Connie Langston, cherished grandson, Jason Langston, precious great granddaughter, Jaliyah Lynn Langston, loving sister-in-law and brother-in-laws, a host of nieces, nephews, grand and great nieces and nephews, and many other relatives and friends. His presence will be greatly missed.
---